Instant Messaging Apps For Desktop: How Secure Are They?
19 Feb 2020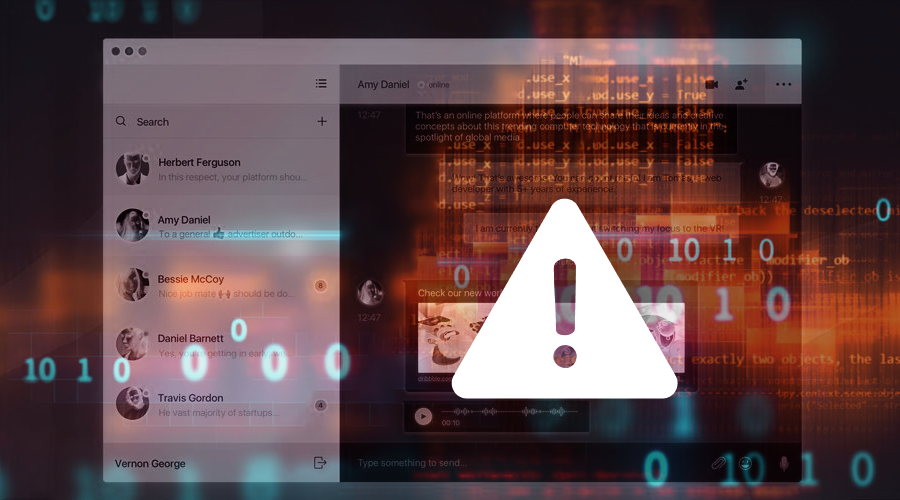 TL;DR: Instant messaging apps for desktop use give attackers more vulnerabilities to exploit. Different vulnerabilities found in desktop messengers can be seen here.
It's not exactly a secret that the more ground you cover, the more ground you have to protect.
And although it sounds like the most obvious thing ever, we as users do not implement this line of thinking into our user habits.
Case in point - we heavily use the instant messaging apps for desktop versions of secure instant messengers without knowing much about their security.
Constant Trade-Off Between Convenience And Security
Today we can find a lot of secure messengers spreading to desktops, being available on Mac, Windows, Linux.
Although that makes the products more friendly in the eyes of the public, that flexibility increases user's productivity, and supposedly covers them on multiple fronts, the reality is different. Desktop messengers have proven to have way more vulnerabilities.
Everything can be explained by one little fact - smartphones were designed in an already connected world, unlike computers, that made it connected in the first place. Mobile devices started with a very different security model to computers, benefitting from the mistakes made by others in the past.
If we look at Common Vulnerabilities and Exposures (CVE) entries, we will see that instant messaging apps for desktop give attackers more chances to succeed.
7 Times Desktop Messengers Showed Their Vulnerability
Just saying that desktop versions are shaky wouldn't be enough.
Therefore, let's look over a shortened list of discovered CVEs in two of the more secure messengers known to the general public - Signal and Telegram, and consumer-oriented apps like Viber and Whatsapp.
The list could continue for some time, but these examples show exactly how many different vulnerabilities there are.
While Signal and Telegram are boasting a better reputation than Viber and Whatsapp in security circles, this brief research shows that nobody is perfect, and that desktop instant messaging apps are especially vulnerable to exploitation.
To finalize, sometimes the multi-platform benefit plays not only in the favor of users but also in the hands of possible detractors.